Functions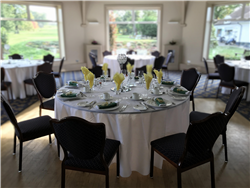 The club have wonderful facilities for all kinds of business and social functions.

Our dining room is spacious and can comfortably seat over 120 people for breakfast, lunch, or dinner. Ideal for your Birthday or Christmas party, Anniversary or Wedding Reception (see our dedicated web page).We have a dance floor in the dining room and the whole area is covered by WiFi.

Business Conferences can be held in the Dining Room for large numbers or the Board Room for smaller gatherings.

Contact Tonia Porter for up to date rates and availability. Details on our Contact Page.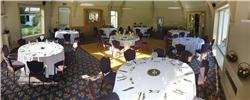 Dining Room can be set up to reflect your occasion. We will work with you to make sure everything is perfect for your event