Guests and Visitors Welcome
9th April 2021
Visitor Green Fee
Visitors are now welcome to play the Course in the Afternoons any day of the week. Just ring the Pro Shop 48 hours or less before you wish to play and Mick or one of his team will be able to help you secure a tee slot.
On-Line booking for Visitors is still disabled for the time being, so ring 020 8654 8767 to book a game.
Member's Guests are £25 and Visitor Green fees start from £45.
We're back on 29th March
11th March 2021
England Golf have produced a handy Timeline for the return to Golf. Click on the images to view.
More details of tee sheet booking etc will follow in good time for booking the first games.
The 11th Tee booking sheet will open on the weekend of 27th & 28th March for the following weekend. Mick Taylor will be taking bookings on the phone.
We are delighted that Four Balls are permitted from the date of opening, and combined with more daylight, this means more choice for members to book slots.

Visitors and Guests will be welcome after an initial period of approx. 6 weeks after we open on 29th March, in order that Members, who have supported the Club during these very troubling times, can have access to their Course.
Government Lockdown
4th November 2020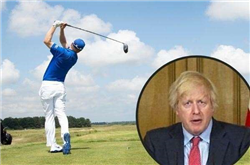 It is with regret that we have to advise Members that in line with Legislation, the Club and Course will be closed from Thursday 5th November to Wednesday 2nd December inclusive.
If you wish to book a tee time once we reopen, then please contact the Pro Shop on 020 6548767
Thanks, and we can't wait to see you back.

Steve Murphy
General Manager
Course Rating for WHS
2nd November 2020
Course Fly-Overs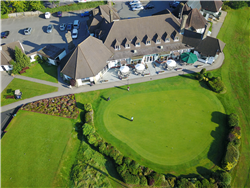 Click onto the picture, to go to the Course Fly Over page for aerial views of the Course

Online Booking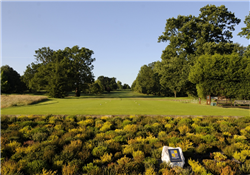 Shirley Park welcomes visitors and encourage golfers to use the online booking facility to get the best rates available for green fees.
Tee times can be booked Monday to Friday throughout he day, and after 2pm on Weekends. This changes to Midday from the end of October through to April next year.
Please click on on the picture to go to the Visitor Booking Page to access the online booking system to check availability and green fee rates. Green fee rates vary depending on time of day and playing conditions. Please click on the day required via the Online booking page to get the best possible rate.
Green Fee Rates
Winter Rate £40 Summer Rate £45 M-F £50 Weekends Substantial Discounts available if you book through the Online Booking Service
Visitor Green Fees
Please contact the Pro Shop on 020 8654 8767 to book a tee time. The on-line service has been disabled during the current Covid-19 crisis. Thank you