England Golf Statement
14th September 2020
Societies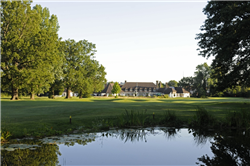 Societies are Welcomed Back. Book now for a great deal
Societies are welcome at Shirley Park Golf Club and we will work with you to make your day an enjoyable one for all your guests. Bookings are subject to availability on the course and in the dining areas. Take our 360° tour around the clubhouse and a hole by hole look around the course and our course planner by clicking on 'course'.
Chose from our published main packages of a full days golf of 28 holes or a half days golf of 18 holes with breakfast, lunch and dinner to suit your needs. The PDF has our tariff, menu options, clubhouse dress rules and course dress rules.
Better still, give us a ring to discuss your day, and we can accommodate most requests.
Complete the form and email it to us with your preferred date or print and complete it by hand and post it. Or call 020 8654 1143 for help with your booking.
We look forward to welcoming you back, or if it is your first time at the Club, then you and your golfing colleagues are guaranteed a great day.